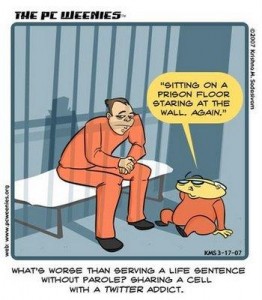 CEOs come and they go but recently the CEO of Sun Microsystems, Jonathan Schwartz, resigned from his position via Twitter. According to many outlets, this was the first time that a Fortune 200 CEO has ever done this.
I have always found Schwartz interesting because he was one of the early adopters among the CEO ranks to use online social networking sites. He was one of the first CEOs to start up a blog. And to see him send a poetic tweet about his resignation on Twitter underscores the growing usage and acceptance of utilizing online social networking sites in the workplace.
What are your thoughts/experiences with Twitter?