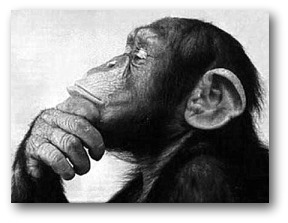 The general meaning of self assessment is straightforward – spending some time thinking about yourself. In the context of career planning and development, self assessment serves as a starting point where you think about yourself on various levels that improve your chances of making good career-related decisions. Engaging in deliberate self assessment helps you learn more about yourself by identifying and clarifying your top values, beliefs, motivators, personality styles, interests, skills, and talents.
A meaningful self assessment, in conjunction with comprehensive exploration and research on preferred topics of career interest, provide the foundation on which solid decisions can be effectively made. Then ensuing actions can taken that are focused on your final career choices and direction.
While all these core elements of career planning – self assessment, exploration and research, decision making, and taking action – deserve deep, thoughtful consideration, I believe that donning your critical thinking cap during self assessment is especially <ahem> critical.
A thorough, accurate self assessment is the foundation to purposeful career planning because once you start identifying your most preferred career goals, you'll want to be sure that these goals match up well enough to the person that you are, to the values that you most cherish, and so forth. Therefore it's really, really important to think hard about not only who you are, but why you are the person you are and to carefully consider the implications to your career planning endeavors.
Donning Your Critical Thinking Cap for a Simple Exercise

If you already know the answers to the following questions, then you are ahead of the self-assessment curve because you have already spent some time thinking about yourself. Go ahead and answer the following questions.
What is your favorite kind of car?

What "type" of person are you attracted to?

What are your favorite kinds of books, magazines, and websites?

What is your dream or fantasy job?

Who is your best friend?

What is your favorite hobby?

Do you like trying out different food items when going out to eat, or do you stick with the same tried and true items?

What types of classes have you really enjoyed taking, and which classes have you really disliked?

What do you most look forward to doing in your free time?

Do you like meeting new people at social functions or prefer to just hang out with people you already know.

If you had unlimited resources, what would you be doing?

Have you ever thought about a possible major or career choice?
When you were answering these questions, did you ask yourself WHY you were responding the way you did? Did you think about any of these questions in different ways and contemplate other possible ramifications? If not, or you only did so for some of the questions, go ahead and answer them a little more critically now.
Why are you interested in that particular kind of car?

Why are you attracted to that type of person?

Why are you most interested in those particular books, magazines, and websites?

Why do you choose that particular dream or fantasy job? Have you actually thought about whether your dream or fantasy job could be a reality?

Why is that person your best friend?

Why is that hobby your favorite one?

Do you enjoy trying out different kinds of food? If yes, why? If no, why not?

Why do you really like or really dislike certain classes?

Is what you most look forward to doing in your free time the same activity as your hobby?

Do you know why you prefer meeting new people at social gatherings or just hanging out with people you're already familiar with?

Have you thought about the connection between your response to what you would be doing if you had unlimited resources and the possibility of pursuing a career path that would directly or even indirectly incorporate your response?

Why are you interested in that particular major or career? If you have not yet thought about majors or careers, why not?
Answering this second set of questions takes more out of you, requiring more energy to delve deeper into those questions about you. For some of us, the whats and the whys, are easy to answer. For others, the questions are difficult.
Of course, not all questions or challenges that we encounter in life need to be answered so critically. But as I stated earlier, with intentional career planning, whether you're trying to figure out a major or a career path, I think it's vital to really dig deeply when you assess, question, evaluate, and determine your most preferred qualities and attributes. Additional probing, such as in the second set of questions above, will help to increase career planning effectiveness.
Engaging in self assessment can be hard, but some will find it easy to do as others will find it quite the challenge. Regardless, an engagement in genuine self reflection is important because I strongly believe that the more you think about yourself, the better you get to know yourself; and the better you know yourself, the better your chances of making really good decisions.