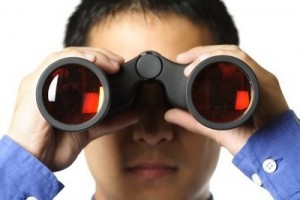 If you're in college and looking for a job or internship, hopefully you're fully prepared for the job or internship search by having already learned as much as you can about not only the basic, but also the more advanced, job search strategies.
I shared in a previous post that the best time to look for a job is when you don't need one because then you can take the time to learn all about the job hunting process without any of the pressures often associated with an actual job search.
So, following up on this early preparation theme, the following are other career-related facets in which early career planning is really strategic planning:
The best time to look for a job is when you don't need a job – I already discussed this one in a previous post also mentioned above. 🙂
The best time to create a resume is when you don't need a resume – Most jobs require a resume. Why not do some digging around online to find out the best tips and strategies for crafting that perfect resume? Visit your career center if you're in school to check out resume writing books and meet with a career adviser. You can also visit your local library or bookstore for resume writing books. If you have an outdated resume, try to block out time on your calendar every few months to see if your resume needs updating. My colleague Joe has already written about how students without directly work experience can still create an awesome resume. He also reminds us of the importance of being honest with what you write on your resume.
The best time to prepare for an interview is when you're not interviewing – I've seen many students on the internship or job hunt with great resumes. Such students usually confirm that they've spent countless hours honing their resumes. But I usually receive blank stares when I ask them how much time they've spent on honing their interviewing skills. With so many interviewers asking many similar types of questions, why not practice your responses to the more commonly asked interview questions? Imagine your confidence level if you were asked an interview question or two that you were already familiar with.
The best time to network is before you really, really have to – Some of you might think that great networkers, people with the ability to start conversations with others that they've just met, are born with that talent. In actuality, any one can be an effective, if not great, networker because you can improve your networking skills through practice. And by practicing early and often, you just never know when you might meet a wonderful mentor, friend, colleague, or better yet, get that job or internship opportunity that you hadn't planned for but are now definitely interested in.
The best time to market yourself is when you're NOT actively looking for a job or internship – The most recent, big trend in career planning and development is the intersection of self marketing, social media, and the Internet. And with the growing habit of people googling others, plus the continuing popularity of online social networking sites like Facebook, Twitter, and Linkedin, there is a big push in the career development world to educate the masses on the significance of protecting and managing your online presence. So learn as much as you can about personal branding, so you can take advantage of it sooner than later.
All of this takes a lot of energy, but it might very well be worth it. As is the case with most pursuits in life, real success directly correlates to the levels that you are prepared and proactive.
Question: What other area in career planning and development can it be said that the sooner you start preparing, the more likely you'll have positive results?