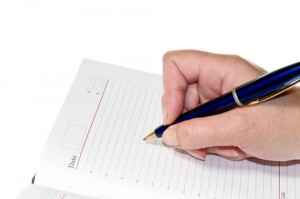 A career action plan is a listing of steps to be taken both in the short-term and long-term in the context of achieving career goals. This type of planning is a great activity to synthesize and document all the relevant information stemming from the career planning strategies of self assessment and exploration and research.
Identifying the steps to achieving career goals is often easier said than done. Therefore, the effort that put in when conducting a self assessment as well as exploration and research will likely affect the outcome of any career action plan.
For instance, a career action plan can be as straightforward as researching and writing out the typical steps taken for a particular occupation and then creating a set of goals and a corresponding time lime to achieve those goals. The confidence that anyone has in their career action plan can be significantly bolstered after conducting a comprehensive self evaluation of one's top values, interests, personality preferences, and skills and abilities, and then reflecting on how well these elements match up with the typical characteristics of the chosen career path.
On the other hand, if a specific career action action is out of reach even after having conducted a comprehensive self assessment and career exploration and research, then putting together a more general career action plan can still be quite helpful. You've put in honest work and effort, so continue to plan and think about the next steps that you want to take to help you get closer to reaching your career goals. In this case, a career action plan can focus on setting up a schedule built around extending the time that you give yourself in continuing to explore and research career possibilities until you decide on a great career objective.
Career action plans often serve as a final project for many career exploration and planning types of courses. Therefore, I've seen a wide variety of career action plans. As expected, most plans are created in essay or outline formats, but I've also seen very creative versions of career action plans, such as PowerPoint presentations, poster board displays, home-made books, and even through rap.
As you can begin to see, creating a career action plan can be invaluable, especially for those of us that need to put things in writing (or in some other format).