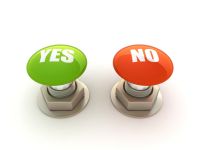 I was a "yes" person for too many years of my life, be it in school or at work. When something needed to get done I was usually the one who got asked to do it. People knew that I would get it done, and they knew that I always said "yes."
Did I always feel like doing the task at hand? No. But I somehow was unable to ever say "no" when I was asked to do something.
This was true when I was an undergrad student, a graduate student, as well as while working in various law firms and other jobs. It was even more difficult to say "no" to possible teaching jobs after I changed careers and started teaching part time in various academic settings. So I said "yes" to every job offer. And soon I found myself overwhelmed, stressed out, regretful, and not enjoying what I had waited to do for so long: teaching students.
I took great pride in the fact that I was always up for any challenge. But I knew that I had to learn once and for all that I cannot always say "yes."
Considering the following three basic questions has helped me tremendously in determining whether I say "yes" or "no" to a particular opportunity:
Do I have enough time to complete the task according to my standards?
Do I have enough energy to complete the task?
Will I enjoy doing the task?
Just because you answer "no" to one of the above questions doesn't necessarily mean you get to say "no" when asked to do something. In fact, many things we are asked to do at work and/or school are non-negotiable. However, depending on the stage you're at in your career, there are often more choices, and you have more negotiation power than you might think.
Questions: Do you say "yes" too much?
Be well,
Andrea