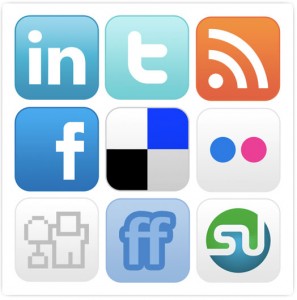 Career planning and development consists of multiple components. Unfortunately, most social media tools seem to focus on only the job search aspect of career planning and development. Yet, even if you are a student who is currently not on the job or internship hunt, I still strongly recommend that you become familiar and knowledgeable about the more widely known social media tools for a number of reasons.
In general, not having to actively job search frees you up from the usual challenges and stresses of  a job search effort.
Not having to actively job search allows you to focus your social media efforts on other less stressful, and hopefully enjoyable, career planning goals.
You can utilize social media for the simpler goal of collecting information and insights for exploration and research purposes; for instance, to assist in the decision making process for a particular college major and/or career path.
You will be prepared with how to best use the various social media tools for when you really have to start searching for a job or internship.
With all the information and knowledge about social media at the beginning of your career planning efforts, you can engage in a more strategic plan on how to best go about creating, establishing, maintaining, and adapting your personal brand.
In sum, if you currently do not need a job or internship, then seize the opportunity to learn all that you can now on how to make whatever social media tools work best for you. Preparation and opportunity are keys for so many things in life, but especially so when it comes down to career planning and job search success.