Being happy. Such a simple concept. But for many, this concept gets trickier as we get older. We've written previously about happiness; it's a topic that's always in the news. Below are some more relatively recent happiness-related items that have caught my eye.
Where You Live Is Important for Happiness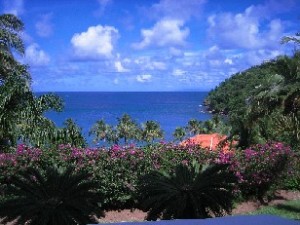 A couple of weeks ago, a Yahoo! News Weekend Edition article came out that focused on the keys to happiness. Based on the findings of researcher, explorer, and author Dan Buettner, one of the most important ingredients for happiness is where you live, and California's San Luis Obispo was the number one ranked U.S. town in terms of overall emotional health. Here are some of the interesting tidbits from the Yahoo! News article based on Dan Buettner's work:
1. There are six areas to focus on to to help achieve ultimate happiness:
Home
Self
Financial life
Social life
Workplace
Community
2. "Happy" attributes of San Luis Obispo:
Very easy to be sociable – wide sidewalks, open cafes, central meeting place
Very easy to walk or bike to work (FYI, one must receive about a 40% pay raise to make up for a 2-hour commute)
Almost 1 in 3 residents donate time to non-profits
3. What can be done for many of us city dwellers to change our environment to be happy:
Get 7.5 hours of sleep. Less likely to be depressed. Be about 30% happier all day long.
Exercise early in the day. Effective exercise gives you a 10 hour happiness boost.
Organize happy hour at work. One of the biggest determinants of happiness on the job is whether or not you have a best friend there.
One hour of TV per day. Watching TV does bring some happiness, but only for about the first hour. More than one hour, you're probably not working out enough, socializing enough, or volunteering enough.
A Simple "Be Happy" Video Clip
Recently came across this little happy video clip based on Monica Sheehan's words and illustrations from her book: Be Happy: A Little Book to Help You Live a Happy Life
. I love it for its simplicity, for putting things in perspective for me, and for making me smile.