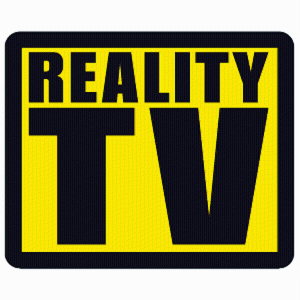 When I first started teaching my college career planning courses over six years ago, it seemed like each class had at least a couple of students who indicated that they were inspired to pursue a particular career because of what they had seen on various television shows. The most cited television shows were Law & Order and CSI: Crime Scene Investigation, and that meant that these students were interested in becoming either a lawyer or police detective (Law & Order) or a crime scene investigator. These days, I don't really see students mentioning any television shows as sources for career inspiration.
I've always loved watching TV. And after a bit of a break from watching so much television, I'm slowly but surely getting back into it. I've noticed that there are a lot of TV programs out there that would be great sources of not only career inspiration, but also great sources of career information. Most of these programs are on cable television networks and specifically on channels like the Discovery Channel, A&E, Bravo, and TLC. The shows themselves often revolve around various occupations and have documentary or reality television styles to them.
Examples of TV Shows by Industry

Acting: Inside the Actors Studio on Bravo
Business: Undercover Boss on CBS
Fashion: What Not to Wear on TLC; Say Yes to the Dress on TLC; Project Runway on Lifetime (Used to be on Bravo)
Food: Top Chef on Bravo; any Food Network show; No Reservations on Travel Channel; Bizarre Foods on Travel Channel
Healthcare: Intervention on A&E; The Dr. Oz Show on various broadcasting channels
Travel: Samantha Brown on Travel Channel
Questions
So, what do you think: Do you agree that it's possible for a TV show to inspire someone to pursue a particular career? Can a TV show focused on a career actually be informative and educational? Which TV shows should belong on the list in this post? Please comment below.