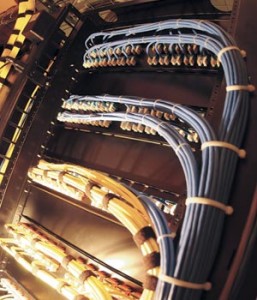 Just received an email about an internship opportunity with the U.S. Department of Commerce Internship Program. I've copied and pasted most of it below:
Electrical and Electronics Engineering students:  OPPORTUNITY FOR SUMMER INTERNSHIP STILL AVAILABLE!

The U.S. DEPARTMENT OF COMMERCE INTERNSHIP PROGRAM FOR POSTSECONDARY STUDENTS has an internship position available for Summer 2011.  It's not too late to apply, but you must hurry!   Deadline:  May 27, 2011.

E-mail: DOCProgram@orau.org

Program Requirements: Currently enrolled students, U.S. Citizenship, DC Metro area.

Location: Washington, D.C.

Benefits: Opportunities to participate in hands-on education and training related to the Department of Commerce, weekly stipend and housing allowance, accidental medical expense coverage provided.

Desired Candidates will be Graduate or Junior/Senior level students in the fields of BSEE, chemical, mechanical or robotic engineering disciplines.  Desired skills include wireless telecommunications and/or radio communications.  Students in chemical, mechanical, or robotic engineering disciplines will be considered if working on research projects that involve wireless technology or dealing with the RF environment.

For more information, you may visit the following web site for general internship information:  http://see.orau.org/ProgramDescription.aspx?Program=10038

Applications are available for download at the web site listed above.