[Thanks to TG for sharing the career research report on how to become a librarian and related occupational information.]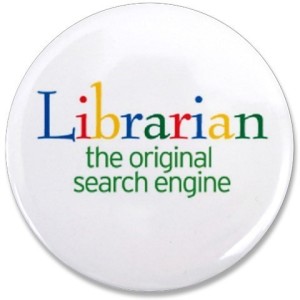 Growing up, my mother would take me to the library at least three times a week. So I can say I grew up in the library. I like having so many books full of information in my reach. I am constantly at the library, doing homework, or just for enjoyment. I see becoming a librarian realistic and enjoyable for me. I think I was also encouraged a lot by a librarian who I have known since I was a child. I have been confused, not knowing if this is the true career path for me, but I enjoy being in a library and I want to assist others, so becoming a librarian is the way to go.
I have worked in the library for four years and during that time I have learned little by little what the librarians' duties are and how they do it. Of course I have not learned everything there is to be a librarian, I do however know enough to know this is the career for me.
Librarians are seen as tools. They help you find what you need. Of course they can also find books that could be of some interest to you. They have the skills to find books, newspapers, and electronic resources. They know how to perform searches because of the high demand to find information electronically. They also select materials and organize them. But the major concern on the job is to help the public, helping them find what they are looking for.
As a reference (adult) librarian they also coordinate programs such as literacy skills, book talks, and basic computer research skills. Children librarians coordinate programs such as storytelling and summer reading programs.
To become a skilled librarian you have to go through library school. You must receive a bachelor's degree with a 3.0 GPA to be considered for a graduate program like the the School of Library & Information Science. It is required that you receive a masters degree to become a librarian.
It is difficult to give an accurate number of a librarian's salary as there are different references to their salaries, but all are in the range of $44,000 to $56,000. Of course it depends on the type of librarian, the type and size of the library, and the amount of experience. I do know librarians who earn $35 to $40 an hour; however I cannot be sure of their annual salaries.
As many have mentioned on how technology has made libraries less resourceful, I have to disagree with them for many reasons. As there are still many people who have little or no education in technology they will need librarians to help them find information. The internet can also be an unreliable resource at times. Some day however there might be no need to be face-to-face thanks to satellite technology but librarians will always be needed. According to the Search By Degree website, a significant point of the career is "job opportunities are still expected to be favorable because a large number of librarians are expected to retire in the coming decade."
The key for becoming a librarian is to have experience. Many librarians have told me this directly. You learn more in the field than in the classroom. Well I have made a start in pursuing a career as a librarian by having worked at a library for four years, two in the children's department and two in the reference department. As I have decided to become a children's librarian or a reference librarian it is good to get the feel of both departments. I am leaning more towards a reference librarian position, but still not certain for I do love children and would like helping them find books that might impact their futures. Being confused on my career path I have done numerous research in different fields but always came to focus more on a librarian career. I think with all of my research I see it as a suitable career. Sure there will be some difficulties to overcome, like whether I have the ability to do management, but it's the most sensible career for me.
References
Katz, William A. Continuing Education of Reference Librarians. Haworth Pr, 1990.
American Library Association (ALA) Website. Accessed 19 May 2009.
Librarian – Career Information. Career Planning – Career Planning Guide. Accessed 19 May 2009.
Librarians. Occupational Outlook Handbook, 2008-2009 Edition Website. Accessed 19 May 2009.
Librarian Careers. Search By Degree Website. Accessed 19 May 2009.
San Jose State University School of Library and Information Science Website. Accessed 19 May 2009.