[Thanks to Mohammed for sharing his informational interview report on being a design engineer.]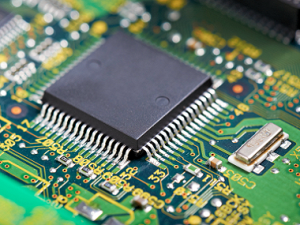 Question (Q): What is your job title and what is the name of the company/organization?
Answer (A): My job title is Design Manager at [an electronics corporation].
Q: What are your responsibilities?
A: My responsibilities are designing and managing. I do project management for many projects. The longer that you work, you have less designing work and more management work. I deal with a lot of consultants, so I also have to review their work as a part of my job.
Q: Were there any moments in school when you thought "engineering isn't for me?" If so, what made you stick with engineering?
A: I never thought that engineering wasn't for me. I did think that maybe my engineering discipline wasn't the right one. I stuck with it because it was quicker to graduate to just keep the same discipline.
Q: What skills are required for your job?
A: I need to know how to use all kinds of SPICE programs. I also need to know how to analyze and simulate data and at the same time I have to have a strong analog and digital circuit background.
Q: Were there times in college that you thought that this is useless? Like a class?
A: All engineers have that sort of ideas when in college. But what they don't understand is that they are thinking too narrowly. Yes, it may not apply to your major or your profession. But I can guarantee you that there will be aspects in those classes that really relate to your profession, developing your writing skills, developing your communication skills, developing your teamwork skills, all of which are huge in the real world.
Q: When you started working did you have to go through a lot of additional training?
A: Yes, just on-the-job training. Every job is different so each company has to train you for your specific job.
Q: How did you get to be in this position or job, or what facilitated you having this position?
A: I previously worked in the tech industry and enjoyed it. I love to get my hands dirty in these things. You learn so much about the world you live in, and how it works. I just love it.
Q: What is the most important aspect of being an engineer?
A: Engineers have the unique ability to take apart a problem into its components and analyze them to provide a solution. This ability comes very handy in all industries, which is why engineers are valued everywhere.
Q: How important is teamwork?
A: Very. No one person can pull off an entire project. In designing projects sometimes there are a couple of choices that make no difference in the overall design. This can be the use of two different types of equipment.
Q: What do you enjoy most about your job?
A: First and foremost, it's fun! I love it. It's a great environment. My job allows me to interact with a lot of people. Also, I can see the benefit of what I am doing. I never wanted to have a job where papers are pushed under the door with no interaction with people.
Q: Is there anything else you would like to add?
A: Engineering is a very good choice. There are lots of opportunities for many people. I would say that if you love to get your hands dirty, or just love to learn about the world and how it works, this is the major.
Q: Thank you for your time. I honestly gained a lot of information and experience from this precious meeting. The meeting shaped my thoughts to better achieve my career.
A: You're welcome. It was nice meeting with you.