[Thanks to TG for sharing an informational interview report on how to become a librarian and related career information.]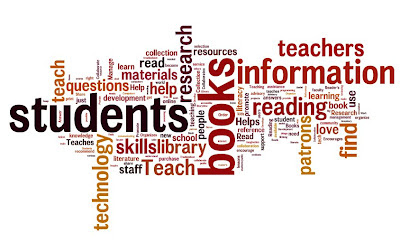 A career that seems both practical and enjoyable for me is a librarian. I used to want to be a children's librarian but I believe I would be better off as a reference librarian now. I know someone who is a reference librarian and a children's librarian. She also was confused on whether or not she wanted to be a librarian until 4½ years ago. I have worked with her for a year, since she has started working at one of the local city libraries.
I knew she was a librarian so I went to her desk in the back and told her about conducting an informational interview with her and asked her if it would be alright if I interviewed her. She said yes of course, and was happy to do so. I asked if she was available on Wednesday, April 29th and she told me she would have to wait till Monday as schedules would be made by then (by a librarian II). She called me Monday and said I could interview her Wednesday 2 pm.
As I began the interview Wednesday, I asked when and how did she know she wanted to become a librarian. She used to be an executive assistant and hated it, then 4½ years ago she knew she wanted to become a librarian. She met someone who was going through library school and her step-mom was integral to her love for learning. "A light came on" as she put it, she wanted to become a librarian. She already had a BA in English so she started library school 3 months later.
During her time in school, she started applying for jobs and internships to make up her lack of experience. She has worked at two academic libraries and has done four internships. One of her internships she made up herself; she called a librarian and told them she wanted to be an intern there, they didn't have to pay her because she would be earning school credit. "You have to be willing to do the work though because it is paper work." She didn't know what type of librarian she wanted to be so it helped working in different librarian internships/jobs and she was also taking different kinds of classes. Later realized she wanted to be a public librarian.
A Typical Day
Starting her shift, she would usually be out on the public desk answering questions personally or by phone (usually "what time do you close?"), helping find books, information on the web. A woman that day had asked her to find a map of the Democratic Republic of Congo that she wanted to re-use in a newsletter but not copyrighted, so my interviewee searched the web for "Democratic Republic of Congo public domain," and she found it and it was alright to use without asking for permission.
She is on a desk 3-4 hours, not straight through though. When off the desk, she would go to her personal desk in the back, check through her mail, e-mails and notices. At anytime she can get a list of books from a certain area that hasn't been checked out for two years and see if they are worth keeping. After she reads reviews on publications coming out, she marks the books that should be ordered.
She does have other duties that are not everyday as well. She teaches e-mail basics classes twice a month, and helps with some programming and some displays. She will be the webmaster of the new library web page, and in charge of the Adult Summer Reading Program.
To be a librarian you need to know how to search, both on the internet and in databases. You need to know good keywords and be very information literate. You need to be very computer savvy. You need to be able to interact with the public and have a public face. To be a reference librarian you need to be curious.
What she enjoys most in her job is when she is explaining to someone something that seems complicated but it really isn't and she explains it well enough that she sees that spark go off and it isn't that intimidating any more. Her least favorite part of the job is management.
She knows she earns 35 dollars an hour but not sure of her yearly salary. Her recommendation to me if I am to pursue this career is to "take advantage of all the opportunities that you can get in library school. There are internships out there, hard to find but they're out there." You can even make one up. Find a mentor or friend who is in the school as well to help you. Find out who's the head honcho in the school. If you don't know what type of librarian you want to be, "don't worry about it, it will come to you." Just take a range of classes. You must take info tech tools classes. Technology takes on a major role in libraries today and will continue doing so. If you have to choose between an internship and a class, take the internship, as you will learn more in the field.
I knew only the basic part of being a librarian – helping people find books and information. Librarians are assigned certain areas in the department to know well, to get rid of books, and to order books. I didn't know the exact process of how books are ordered – it's a long process. You read through publishing reviews and mark which ones to order, and then you go to a program the staff uses to know which ones to order. Then it is up to the library division manager to order them or not. What I found very interesting is when my interviewee told me that she made her own internship. I didn't know that could be done. It is good to know that I could do that. I am not so happy about teaching others, only because I doubt myself so much and am afraid of misdirecting others. Of course it isn't all the time so I think I can handle it, but I would have to plan out every detail ahead of time to make me feel some confidence in myself. I am pretty certain I have chosen the best career that fits me.
In the past I have asked other librarians questions of their educations, and all of them had planned out their education and had gone through it swiftly. I found it good to find one librarian who didn't know what type of librarian she wanted to be. She didn't decide on one; she chose to explore them and then decided between two – a children's librarian and a reference librarian. This is a good idea for me as I don't know which type of librarian I wish to be. I might explore them too. There is no need to only be just one.
Thank You Note
Dear ********,
I just wanted to say thanks again for your time last Wednesday afternoon. I appreciate your willingness of sharing your journey of becoming a librarian as well as your role as a librarian today. I was impressed with your determination after you realized you wanted to become a librarian.
I also appreciate your advice to me and will keep my eyes open to the opportunities in library school once I get there. Thanks again for your time and for letting me interview you.
Sincerely,
TG