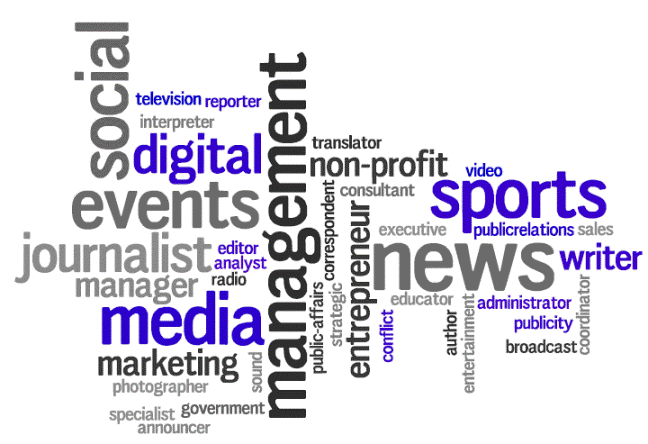 [Thanks to Celia for sharing her informational interview report on getting a communications degree and what you can do with a communications degree.]
This interview is based on someone who has studied the same major that I am interested in studying. The personal I interviewed has an M.A. in Organizational Communication and a B.A. in Communications with a minor in Human Resources.
I was interested if communications was an interesting major and if it had been worth studying. This person works for the same company that I work for. I actually personally made the approach during lunch time. I explained the project and if she would be interested and had the time. It is also the same major I will be majoring in.
The Interview
Me: What is the economic forecast for this industry?
Interviewee: From all of our all-employee meetings, we have been informed that we are a steady company but could be affected if the economy continues to be this way. People will lose their medical insurance, and this may affect the company. However in the long run it may be steady and continue to grow and be strong.
Me: Are you satisfied with your Communications major?
Interviewee: Very Satisfied. I found all the communications courses interesting. Knowing how to study people and their communication styles is always useful. Public speaking, putting materials together – you develop good skills. You learn many skills while taking the courses for this major and enhance your interviewing skills. Employee relations is something this major can help with, and all the things you learn in communications are relevant.
Me: What have you learned the most about regarding communications?

Interviewee: People love to talk about themselves. You learn to ask questions and know what to ask to warm them up. You understand clearly how and when to ask and communicate. This is what I learned and found to be the most interesting and important.
Me: What jobs do you think are obtainable with a communication major?
Interviewee: Public relations, marketing, advertising, law (argument and debate), HR, teacher, and training and development, mediator – these are what I can think of. I prefer HR, training and development. Communications departments in companies or advocate-type positions consist of mostly communications majors.
Me: How did you get to where you are today?
Interviewee: By visiting the career center at school, internships and networking. I would strongly suggest you do the same. Visit your career center at school, network and look into internships. This is a great way to get your foot in the door at a great company. Have your options open. A position may open up and always look out for opportunities.
What I Learned
I learned that majoring in communications may increase your ability to become a great debater and speaker. I never really thought about this part in communications but it's great to know. I had an idea about most of the jobs that the person I interviewed mentioned and that are obtainable with this major. Everything was interesting to me and hearing it from someone that has already majored in this area just reassures me that my choice is the right one. I look at her career and it is very interesting, but I may look at other industries. The industry is important because you want to feel good about the company you represent. I may look into a "green company" as this field will grow in the future. I will also look in the health or education industries.
I enjoyed the interview. I realized that my major is just as I imagined and that it's the right choice. I also realized that I need to make a decision on which career I would choose with this major so I can build on it. The overall experience was very cool and calm. I did not feel nervous as she made me feel comfortable and she was very open and willing to answer all my questions. She even asked if I had other personal questions such as salary and was very friendly. The experience felt very professional and even helped me feel a bit confident.
Thank You Note (sent with a small gift)
Dear Mrs. *********,
Thank you very much for your time. I appreciate the information and your willingness to be very open and for sharing your personal opinion, and for inviting me to join your networking group. This experience has been very helpful and has confirmed my interest in a communication major.
Kindly Regards,
Celia