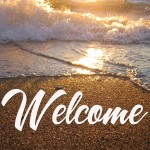 We have an ongoing collection of practical, informative posts providing tips and insights to career planning and development.
If you're interested in learning about deliberate, purposeful career planning, then check out the following series of posts:
Overview of Basic Steps to Career Planning
Keys to Success for Taking Effective Career Planning Steps
Five Quick Tips for Effective Career Planning
If you're new to the blog, you can check out the topics and sub-topics across the top of the site for all the posts related to that particular topic/sub-topic. You can also use the "Search this Site" search box located on the right. Of course you're welcome to simply browse and click around as well.
If you're interested in job and internship opportunities, you can check out our page titled "Look for a Job Near You."